We specialize in senior care
Dedicated to your full service health and wellness
          Same-day and next-day appointments often available
We value our older patients and understand their unique circumstances. It's why we've developed a Seniors First Program to give patients the attention and care they deserve.
How we care for our seniors:
• A dedicated senior care team.
• Dedicated Daily appointment slots for senior patients.
• A telephone hotline for senior patients to call.
• Our dedicated senior team can help you access key community resources.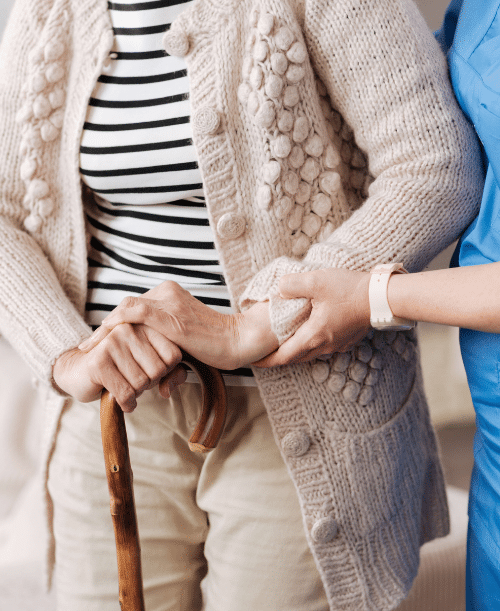 Prioritizing Senior Patient Care
Many older adults struggle to find a doctor willing to take the time to listen and understand their health concerns. We've created a program that puts our senior patients first so they get the care they need to live full, healthy lives.
Discover just how personal and attentive good medical care can be.
" Our primary care provider for years retired, and we did not know what to do. We were both anxious about having to find another doctor but have been very happy with the staff at Rancho Wellness. Everyone at Rancho Wellness is very patient with us. We never feel like we are being rushed out the door. Since being with Rancho Wellness for the past seven years, we have been more at ease regarding our health concerns. "
- J.H.
"I've been with Dr. Singh and his office for 15 years. I'd follow him anywhere. He takes his time and makes me feel like he cares about me as a person. I'm always able to get an appointment when I need it and the staff at the office answer right away on the senior line. I tell all my friends and family about him and they are now his patients. You can't go wrong at Rancho Wellness."
- M.S.
"Can always get an appointment within a day or two when I'm sick and don't wait have to wait long in the office. The girls are friendly at the office, everyone has a smile."
- J.K.
"The Online visits are great! Don't have to go in when I'm feeling sick and know I can come in to be seen if they can't take care of my condition over the web."
- L.C.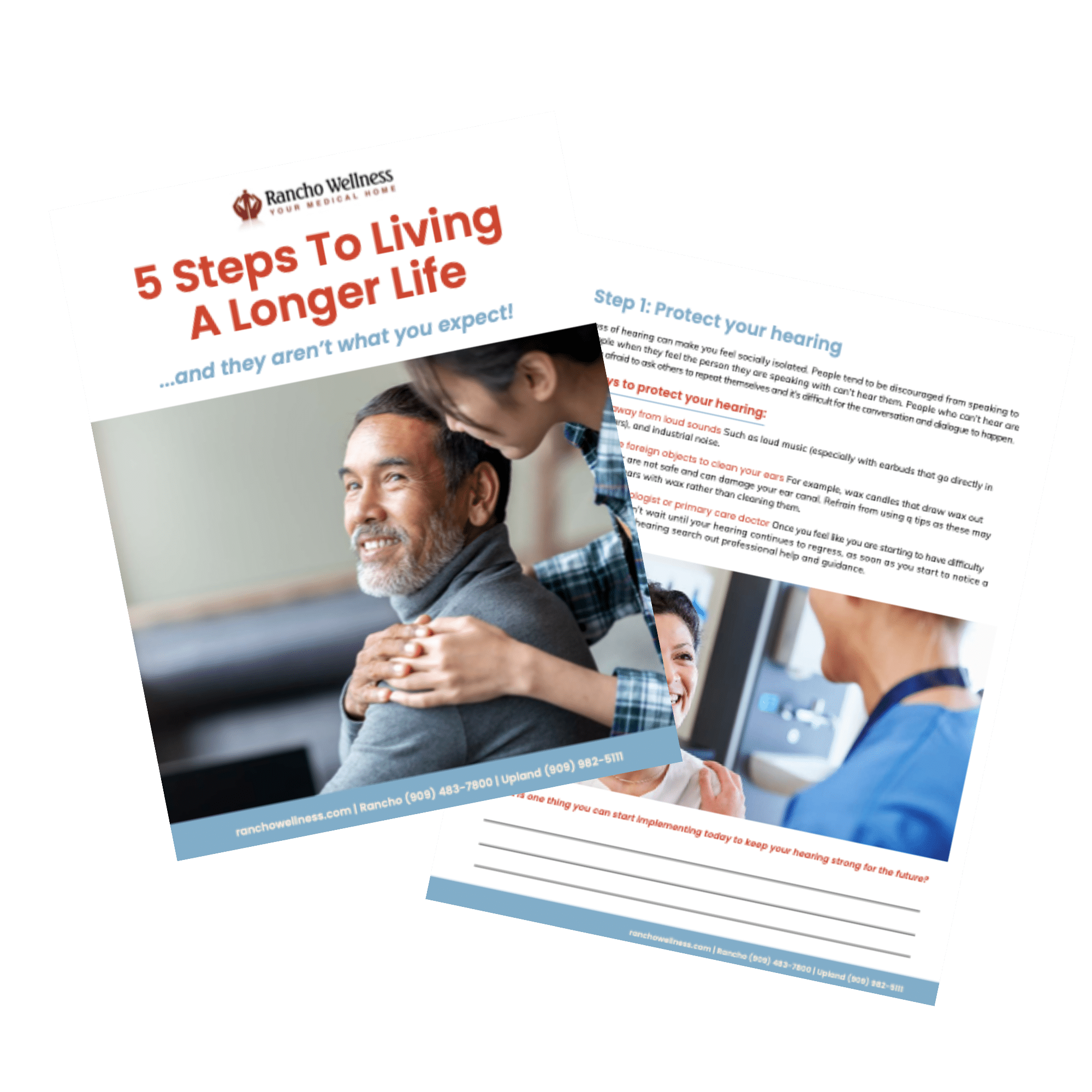 Get your free guide to
5 Secrets to Living
a Longer Life
(and they aren't what you expect!)
Discover The Power
Of Holistic Healthcare
Your doctor should be focused on your whole health, not just treating today's symptoms. Get comprehensive care so you lead a healthy, fuller life.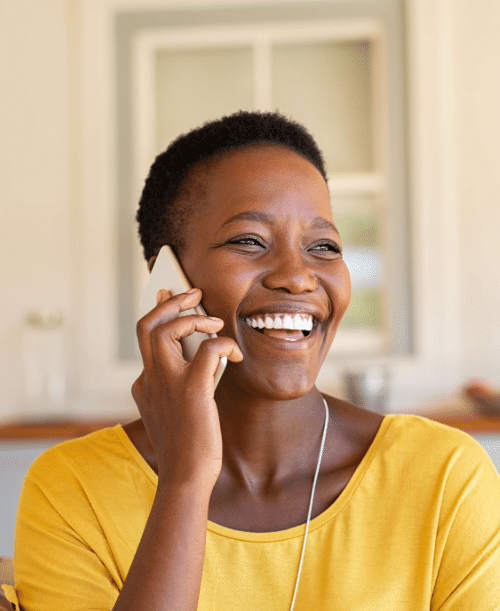 Ready To Upgrade Your Healthcare Experience?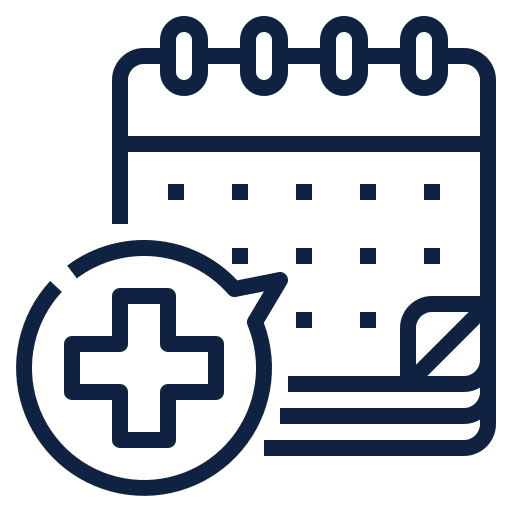 Fill out a brief form. Our team will be in touch to confirm your appointment.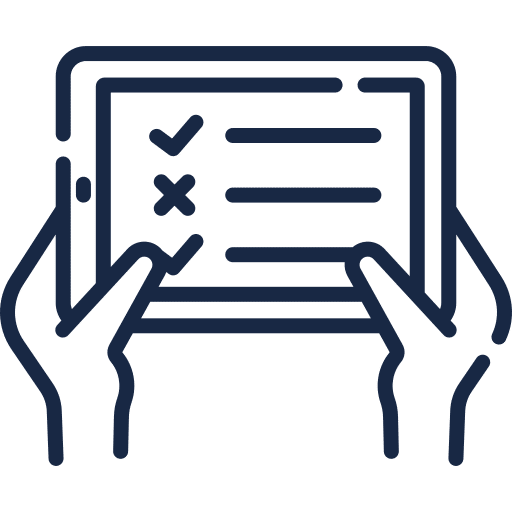 On the day of your appointment, the check-in process will be expedited and smooth.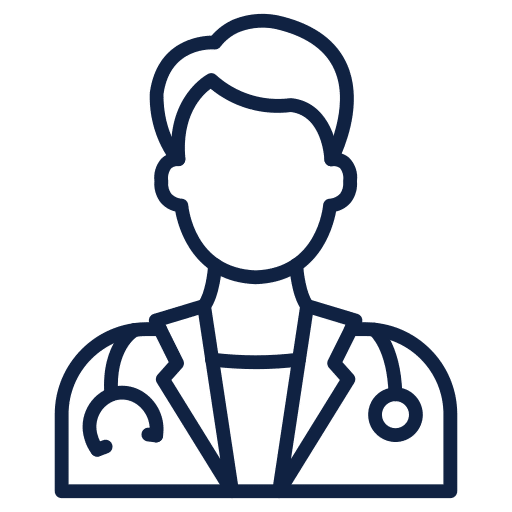 3. Get the care you deserve
Our doctors will take the time to understand your health concerns and needs.
Find a Doctor Who Puts You First